Fishing Kilcunda and surf fishing are synonymous. I've fished here for Australian Salmon, Tailor and even Gummy Sharks since 1979!
It's well worth a visit. There's some good accommodation available. So you can make it a weekend away.
Although it's certainly close enough to Melbourne for a day trip.
When I say I've been fishing Kilcunda on and off since 1979 it was in fact quite accidentally.
I was studying Geography in my final HSC year at High School. Each person had to study an aspect of the coastal system at Kilcunda.
I mean – an obvious choice, right?
Naturally, this required interviewing fishermen and fisherwomen. To do this I had to go incognito onto the beach. Surf rod in hand. Doing my own Kilcunda fishing.
You get the idea!
Yes – I still managed to pass the Research Project in flying colours. Though I'd had a ball doing it. Catching lots of fish!
Fishing Kilcunda – 3 Environments, 3 Kinds of Fishing
The Kilcunda area is actually broken up into three distinct kinds of fishing.
Even though it's normally associated with surf fishing from the beautiful nine kilometres of ocean beach.
The fact is it also has excellent rock fishing opportunities. Plus some estuary fishing on the Powlett River.
Needless to say, I've tried all three many times.
I'll get into the three kinds of Kilcunda fishing below.
9km Of Beautiful Pristine Ocean Beach – Kilcunda Surf Fishing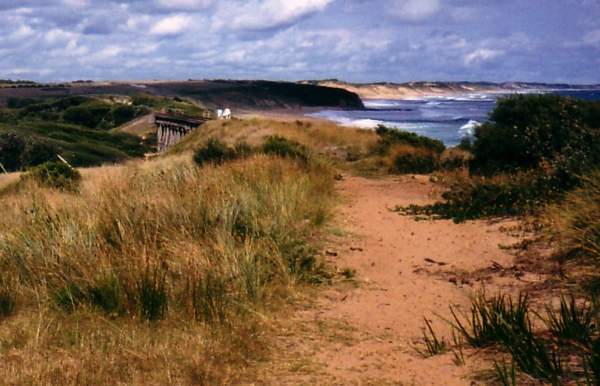 From the rocks of Black Head below the caravan park to the Powlett River is 9km of unbroken ocean beaches.
My favourite surf fishing spot was just below and slightly to the left of the cemetery. Sometimes called the Blue Hole.
Standing on the old railway line, looking towards the breakers you'll see a darker blue area.
This hole is a great place to cast and catch species like Australian Salmon and Tailor.
There are a large number of these holes along the length of the beach. Some of them change according to current and weather action.
Spotting them is always easiest from atop the dunes.
Kilcunda Surf Fishing
What attracts most people to the area is the Kilcunda Surf fishing.
Primarily Australian Salmon and Tailor. But don't overlook Gummy and School Sharks in the surf.
The rocks at Black Head in particular offer some excellent Leatherjacket and Luderick spots for the cautious.
Kilcunda Fish Species
Fish Species
Quick Info
Flathead
Platycephalus sp
But much more prevalent during warmer months..
Bait: Bluebait, Chicken Breast, Flathead Fillets, Mullet Fillets, Mussels, Pilchards, Pipis, Prawns, Sandworms, Squid Tentacles, Whitebait, Whiting Fillets
Australian Salmon
Arripis trutta
Common for schools to move through, chopping up the water before moving on. Can be common during cooler months.
Bait: Bluebait, Chicken Breast, Flathead Fillets, Mullet Fillets, Mussels, Pilchards, Pipis, Prawns, Sandworms, Squid Hoods, Squid Tentacles, Whitebait, Whiting Fillets
Whiting
Sp
Generic Name for a number of Whiting Species found in Australia.
Bait:
Mullet
Mugilidae sp
Can sometimes be the only game in town during cooler weather.
Bait: luebait, Chicken Breast, Earthworms, Mussels, Pilchards, Pipis, Prawns, Squid Tentacles
Southern Black Bream
Acanthopagrus butcheri
Can become less active during Winter. Activity picking up in late August. Active during warmer months.
Bait: Bluebait, Chicken Breast, Crabs, Earthworms, Mussels, Pilchards, Pipis, Prawns, Sandworms, Whitebait
Tailor
Pomatomus saltatrix
Common for schools to move through, chopping up the water before moving on. Can be common during cooler months.
Bait: Blubait,Pilchards,Sandworms,pipis,chicken,squid,whitebait, hard bodied lures, soft plastic lures.
Luderick
Girella tricuspidata
But much more prevalent during winter months..
Bait: Fresh Weed, Immitation Weed & Weed Flies
Leatherjacket
Oligoplites saurus
But much more prevalent during warmer months..
Bait: Bluebait, Chicken Breast, Flathead Fillets, Mullet Fillets, Mussels, Pilchards, Pipis, Prawns, Sandworms, Squid Tentacles, Whitebait, Whiting Fillets
Gummy Shark
Mustelus antarcticus
Larger species are caught in Port Phillip & Western Port during April to July. With the Peak Month considered too be May.
Bait: Flathead Fillets, Mullet Fillets, Pilchards, Squid, Squid Hoods, Squid Tentacles, Whiting Fillets
Kilcunda Surf Fishing Tackle & Bait
While I've seen people using 9-foot spinning rods here I'm going to suggest you try an absolute minimum of a 10-foot beach rod.
However – I recommend you use a surf rod of 12-foot and up.
The reason is – to reach the "holes" in between the breakers you're going to need the rod length to match the necessary casting distance.
You'll also want to make sure you're using a hefty sinker. A star surf-style sinker is ideal. The current is pretty strong here.
Bait-wise – I recommend tough baits – or at least bait that's held onto your hook with some bait holding thread.
A Paternoster Rig is a great choice though a running sinker has worked extremely well for me over the years here too.
Regardless of the rig I always add some flash to the bait. Such as luminous skirts and beads.
Good Kilcunda Fishing Bait Choices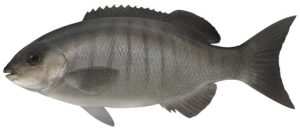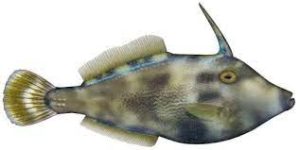 Pilchards
Whitebait
Bluebait
Squid
Mullet or Whiting Tails
Chicken – as always I have mine marinated in my secret sauce.
Soft plastics – like Gulp sandworms right on the hook
Pippi, Prawns & Small Crabs for Luderick and Leatherjackets.
Black Head Kilcunda Rock Fishing – Fun But Dangerous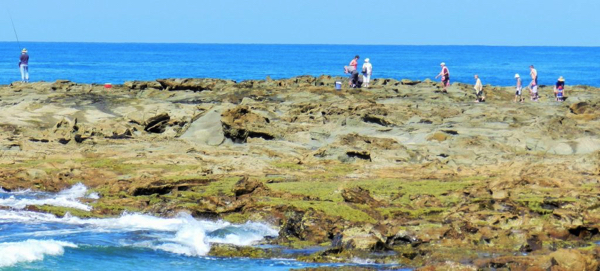 Fishing the rocks at Black Head, Kilcunda is certainly a lot of fun – but it comes with the caveat that a number of people have lost their lives doing so.
Please – if you're going to go rock hopping, particularly on ocean rock platforms, wear appropriate gear.
Spike shoes are a must. So is a life jacket.
Do not – ever – turn your back on the ocean.
Remember that it is the odd wave that catches you unaware. They are not a question of "if" but "when."
At Kilcunda catches of Australian Salmon and Tailor are possible off of the rocks.
As are Leatherjackets and species such as Luderick.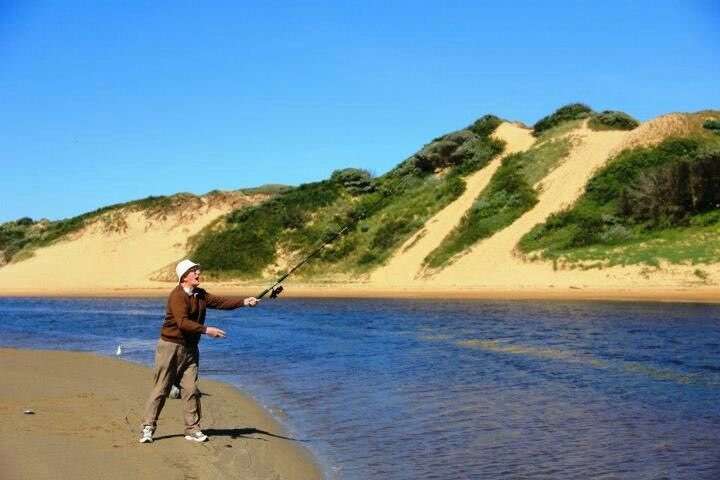 Fishing the Powlett River Estuary in Kilcunda can be a great way to catch species like bream and Australian Salmon without a surf rod.
The Powlett River is located a few kilometres from the Kilcunda township, heading towards Wonthaggi.
It has extensive parking, great walking tracks and a caravan park.
The Powlett River estuary is often blocked at the sea. Causing it to swell out at the mouth like a giant, shallow lake.
While the Powlett is a part of the Kilcunda ecosystem I have written a separate article on it. You can read Fishing The Powlett River over here.
Bourne Creek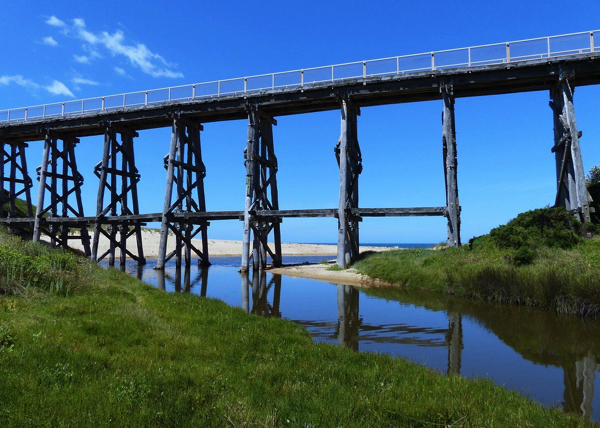 The Bourne Creek estuary rarely flows through to the sea, except after major flooding. The beach acts as a major sandbar.
The creek is shallow and doesn't contain much in the way of fishing opportunities.
However, it does make an excellent swimming hole and is safer than swimming in the surf.
Bourne Creek also makes an excellent landmark for surf fishing.
There are some excellent holes to fish out into the surf here from the surf beach.
Accomodation At Kilcunda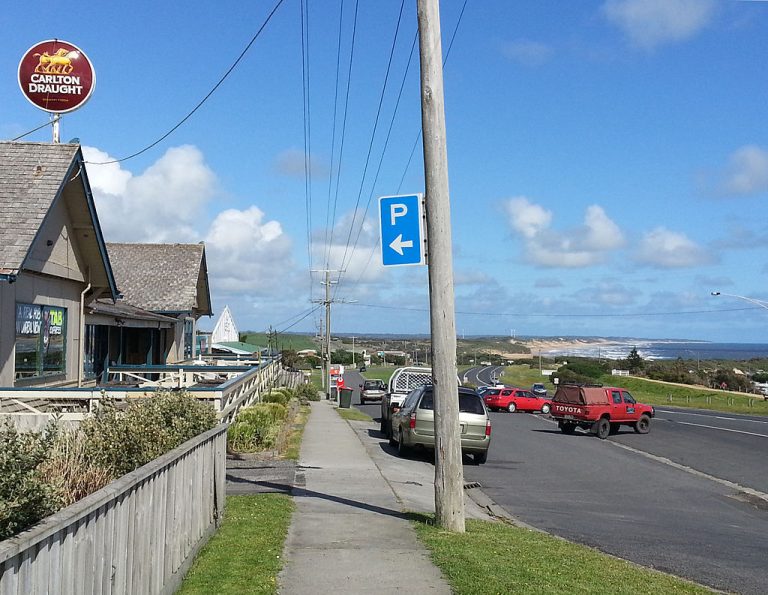 You could fish Kilcunda as a day trip. But I recommend staying a night or two.
Back in high school, we stayed at the closed Bass Primary School. That was free for schools to use at the time.
However, I've stayed many times at the Kilcunda caravan park and at the Ocean View Motel.
I have no problems recommending either of these options.
While you're there have lunch or counter tea at the Kilcunda Hotel. It brings back some fond memories of shared meals with mates.
The Kilcunda General Store sells sandwiches, drinks, hot takeaway food and frozen bait.
This is where I've generally purchased my own bait. The quality has always been good.
I also have bought many a quick lunch of a pie, a Big M or Coffee and a doughnut here.
Final Note On Kilcunda Fishing
One of the saddest things to happen in Victoria in recent decades, in my opinion, is the addition of wind turbines and the desalination plant.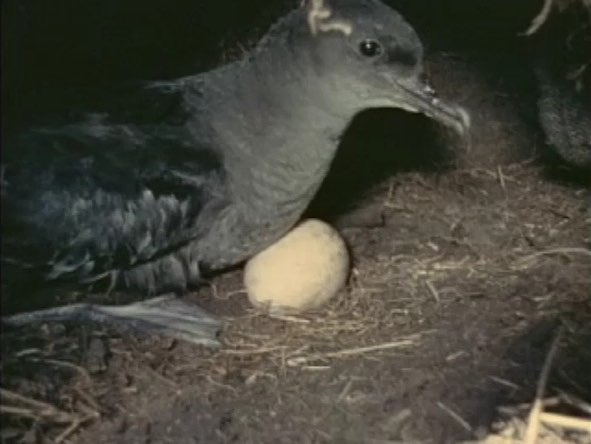 They look bloody awful!
These projects were added, purportedly, to assist with environmental issues in Victoria. Namely the generation of "clean electric power" with wind turbines.
It's debatable how much power they produce for the grid.
However, examination of their base shows their possible effect on Mutton Birds that nest in the dunes.
I have seen large numbers of these birds that have died at the base of the turbines suggesting they are flying into the blades.
To be fair the Mutton Birds do die in the dunes yearly due to Winter storms. So I cannot say for certain to what degree the wind turbines are responsible – even if at all.
The desalination plant is yet to be used at the potential for its intended purpose, even though it has been ready for many years now. Its introduction was hotly debated due to its impact on dinosaur fossils in the area and general environmental issues.
Kilcunda Fishing Review Summary
All in all, I love Kilcunda. It was the first place I ever went surf fishing over 40 years ago. I love the fact that the township has retained the same look and feel of back then.
Accommodation is good. The hotel makes great meals. The General Store sells good frozen bait and mandatory hot pies.
Do yourself a favour. If you've not gone surf fishing at Kilcunda then you're really missing out!
Please be careful and watch out for snakes. Tiger snakes, in particular, inhabit the dunes. They prey on ground-nesting birds, like Mutton Birds and even penguins. As well as native small mammals and introduced rodents.
Also, don't forget to pay attention and take care at all times.
The Rock platforms, beaches and even the Powlett River have all claimed lives over the years. The Cemetary at Kilcunda alone testifies to this. Though this only represents locals. Do not turn your back on the sea. Do not take unnecessary risks.
Pros
A great overnight stay. But I recommend a night or two to really take advantage of the fishing spots!
Good roads from Melbourne. Though Highway can become a traffic jam on public holidays due to Phillip Island Traffic
Great variety of fish and some of the best Surf Fishing in Victoria, if not Australia in my opinion
Estuary Fishing at nearby Powlett River
Rock hopping and exploring rock pools is great for families but keep well back from the surf line. It is much too dangerous for young kids.
Great hotel meals.
Good Accommodation.
Friendly locals. But – Be Respectful to Get Respect, please!
Nearby Attractions include the Fairy Penguins, Seal Rocks and the Koala
Cons
Surf can be dangerous. Do not turn your back on it. Freak waves are deadly.
Strong rips mean swimming in the surf is a high risk even for strong swimmers
Rock fishing is extremely dangerous. Wear a life jacket and rock hopping (shoes with studs) gear.
Toilets are sparse. But the quality of those at the Caravan * Park and Hotel is excellent. So buy a beer or stay over to use those.