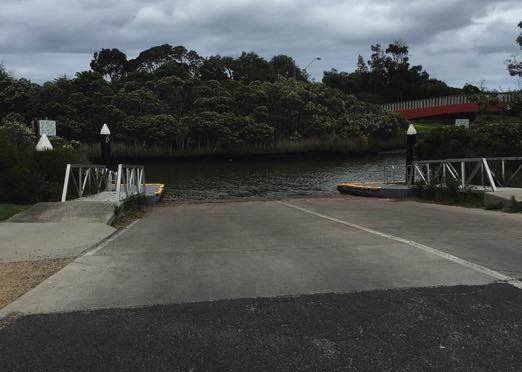 There are a number of public boat ramps around Melbourne and the wider area of Victoria.
These are located on the bays and inlets as well as freshwater lakes and rivers.
In 2019 the Victorian government moved to remove all fees from public boat ramps and associated vehicle and trailer parking.
In addition, funding is planned to be set aside for the redevelopment of public boat ramps where required as well as a commitment to allocate more funding for ongoing maintenance.
Boat Ramps Melbourne & Victoria FAQ
What is ramp etiquette when launching a boat?
Boat "ramp etiquette" is anything that makes it easier for all persons launching boats. It ensures quicker launches and retrieves through consideration and use of some very simple rules.
Etiquette includes:
Do all pre-launch preparation in the parking area, not on the boat ramp. This includes placing bung into position. Folding up rigging such as biminis. Loading equipment such as fishing gear, bait, coolers, safety equipment into the boat.
Removing any straps, ropes, ratchet tie-downs etc in the parking area. But – keeping winch and safety chain attached so the boat cannot fall off the trailer. Ensuring any dock lines (ropes for securing boat) are easy to access and use immediately – and are secured to the boat. Practising backing of the trailer – before turning up at the boat ramp. Being helpful to newbies. Any fool can laugh at another's inexperience. But a true Aussie boaty or fisho will lend a hand.
Moving boat to mooring area after removal from the trailer as quickly as possible. Drive the car and empty trailer off the ramp area and into the parking area as soon as possible. Retrieval is the reverse of launching.
Be aware that boats coming into the ramp take precedence over boats launching from the ramp. Be aware of children when backing. While they should be their parents' responsibility the fact is their safety becomes yours – and children are unpredictable.
Keep tow vehicle speed down. Backing down fast proves only one thing – you're reckless, but not necessarily bright.
Try and keep the tow vehicles back wheels out of the water. Getting stuck on the ramp is not fun. When backing please remove children, dogs and other passengers out of the tow vehicle. Cars do end up in the water. When they do they tend to go under fast. Getting passengers out of the car quickly becomes life-threatening.
I carry a 1kg bag of kitty litter in the tow vehicle. The gritty sandy kind, not the recycled newspaper kind. This can help give you traction if you find your wheels are slipping. Even if you have a four-wheel drive.
When is it safe to take out my boat and fish Victoria?
Victoria's bays and ocean nearly all face into the Southern Ocean and the Bass Strait. The weather conditions can and do change quite suddenly. You can read our Safe Boating Guide for Victorian Waters for details on boat size and wave heights.
For this reason, it's essential you not only check the weather and coastal weather conditions in advance, but you also need to check them while you're out on the water.
Port Phillip and Western Port Bays are prone to sudden and extreme changes, too. This is due to the weather influences mentioned above and to their relative shallowness. While Western Port does offer some protection from conditions in locations behind French Island care needs to still be taken.
Port Phillip Bay, on the other hand, can be more extreme at times. It's considered to be the largest inland sea in the southern hemisphere. It is shallow and wide. This results in extreme wave heights, often beyond those forecasted
Because the bay is almost a complete circle conditions vary across its diameter. Conditions at Werribee, for example, may be calm when the wind is blowing from the West. But choppy at the same time if you are out off Mordialloc of Frankston with the same wind direction and speed.
This is because to the west that wind is coming from the shore, whereas on the other side of the bay it's blowing across the bay. Increasing wave activity.
---
Victorian Boat Ramp Suggestions