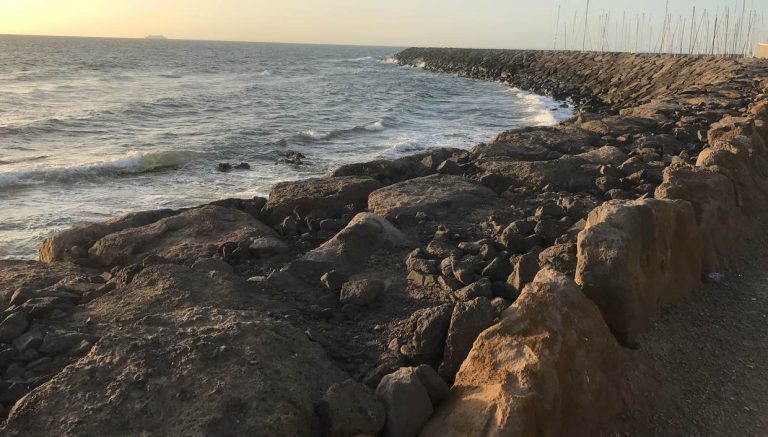 Sandringham fishing largely centers around the rock wall and the Anchorage.
The area has proven to be very successful for me.
Sandringham is a bay-side suburb located on Melbourne's beautiful Port Phillip Bay.
In the right conditions, the fishing has been good if not excellent at times.
It's easy to overlook as it's not visible from the road. Home of the Sandringham Yacht club.
It sports several maintained toilet blocks (tending to be messy in the summer season due to high usage.)
Sandringham Fishing – The Rock Wall & Anchorage Overview
There is ample public car parking. The yacht club parking area is for members and guests only. Parking fees can be a bit steep though.
Note you'll need either a Parking App on your phone or a Credit/Debit card to pay fees as coins and notes are not accepted.
There are several possible fishing opportunities for land-based fishing. These include the piers and jetties, the beaches and the rock wall.
I've done well while fishing Sandringham for pinkies off the rock wall using a Whiting paternoster rig and chicken liver.
The chicken liver, being bloody, seems to get the pinkies biting. A tiny touch of garlic salt on the chicken liver works well too.
Don't forget berley. A small berley cage attached to your leader – instead of a sinker – is a great way to attract smaller baitfish. This can increase your chances of hooking into larger target species such as snapper and flathead.
When using a berley cage, given the rocky nature of the area I'll often rig it as breakaway using a hairclip cut down to size. This simple arrangement allows me to break free of the cage, should it get snagged on a rock ledge, without losing my whole leader and additional mainline.
Special Note: if you're fishing the rock wall at dawn or dusk keep an eye out for Rakali, or Native Water Rat.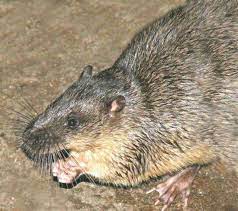 They are more likely to be seen after dusk and during the night before dawn.
These little blokes can give you a start when you first see them.
They seem cautious, but not overly fearful of humans.
Some baits, like chicken liver, bring them in all around you.
They're pretty harmless and are fully protected by state law. That means they must not be harmed.
To be honest they are really kind of cute.
If they manage to get too close to your bait bag a stamp of your foot nearby generally sends them scurrying off.
What Fish Can you Catch at Sandringham?
Bream can be targetted from the rock wall into the safe harbour. Or from one of the jetties within the harbour area.
Soft plastics work well, spinning them around the moorings, under boats etc.
Pinkies abound off the rock wall during the Summer months.
While most are undersized some legal fish are there, as are adult snapper at times.
Fish Species
Quick Info
Snapper
Mugilidae sp
Much more prevalent during warmer months. This name applies to juvenile specimens of Snapper.
Bait: Bluebait, Chicken Breast, Flathead Fillets, Mullet Fillets, Mussels, Pilchards, Pipis, Prawns, Sandworms, Squid Hoods, Squid Tentacles, Whitebait, Whiting Fillets
Flathead
Platycephalus sp
But much more prevalent during warmer months..
Bait: Bluebait, Chicken Breast, Flathead Fillets, Mullet Fillets, Mussels, Pilchards, Pipis, Prawns, Sandworms, Squid Tentacles, Whitebait, Whiting Fillets
Calamari
Sepioteuthis australis
Known commonly as Squid or Calamari. Best fished when waters are clear with little turbulence. Top times can be during June to September.
Bait: Fish mounted on squid bait jigs
Australian Salmon
Arripis trutta
Common for schools to move through, chopping up the water before moving on. Can be common during cooler months.
Bait: Bluebait, Chicken Breast, Flathead Fillets, Mullet Fillets, Mussels, Pilchards, Pipis, Prawns, Sandworms, Squid Hoods, Squid Tentacles, Whitebait, Whiting Fillets
Whiting
Sp
Generic Name for a number of Whiting Species found in Australia.
Bait:
Mullet
Mugilidae sp
Can sometimes be the only game in town during cooler weather.
Bait: luebait, Chicken Breast, Earthworms, Mussels, Pilchards, Pipis, Prawns, Squid Tentacles
---
Sandringham Fishing Bait & Tackle
Bait
Beach worms
Bluebait
Chicken
Mussels
Pilchards
Pippis
Prawns
Soft Plastics
Squid
Whitebait
Tackle
Beach Rod
Boat Rod
Estuary Rod
Breakaway Rig (for when sinker gets stuck in rocks)
Paternoster Rig
Running Sinker
Kayak Fishing At Sandringham Rock Wall
Kayaks can be launched off the beach to the east of the rock wall – or from the beach area within the yacht harbour. It's one of the better kayak fishing spots in terms of conditions and access.
Note there is a kayak fishing school located here – East Coast Kayaking. If you're new to kayaking I strongly recommend you take a course or one like it. It could save your life!
There are a lot of safety lessons you'll need to learn – especially how to read tides, wind, and waves and to re-enter a kayak should you tip out (and you will tip out.)
I took this course in February 2019 and can recommend it.
When fishing from a kayak try paddling out from the harbour parallel to the beach. Then drift towards the headland to the west for flathead.
Alternatively, launch from the beach to the east of the harbour and either anchor or drift just offshore for flathead and pinkies.
Salmon can also be targeted here when a school moves in.
Sandringham Fishing Review Summary
Overall Sandringham fishing anchorage, including the rock wall, piers and beaches can be excellent.
My only real complaint is the cost of parking and the often putrid state of what should be nice toilet amenities.
Sadly this is more a reflection of the poor habits of some visitors than the time, effort and money expended by the local council. For once!!
The best bait I've found for pinkies and snapper when Sandringham fishing has been chicken breast.
Nothing else has come close for me.
I generally use this along with my "secret sauce."
Pros
Close and easy access from Melbourne
Family-friendly – children under strict supervision
Good range of fish habitats and fish species
In the right conditions, you can target big Snapper
Best fishing times are dawn and dusk
Cons
Parking is good but can work out expensive during the day.
Toilets unpredictable. Sometimes fair – sometimes rancid, making a Billy Goat puke.
Easy to get snagged retrieving over rocks on the rock wall