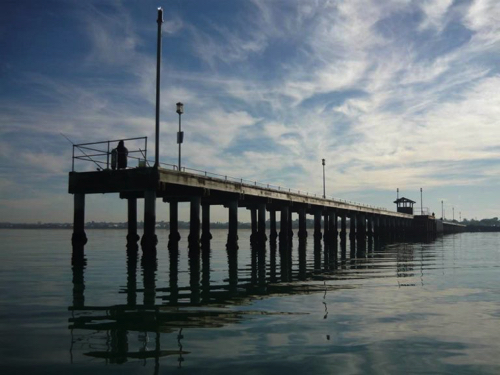 Fishing Mordialloc Pier offers a variety of fishing opportunities due to this length. Mordialloc Pier is a beautiful long pier extending 174 metres (570.86 feet). Located in the Melbourne bayside suburb of Mordialloc. It provides excellent land-based fishing in Port Phillip Bay.
However, fishing at Mordialloc Pier can be tough at times, probably more so than in the past.
It's not clear if this is due to pollution from the creek, fishing pressure, or the most likely reason – the massive dredging undertaken in the bay in recent years.
The pier runs from the mouth of the creek and has beaches on either side. Mordialloc Beach fishing isn't as popular as fishing the pier or even Mordialloc Creek fishing.
I decided to increase my original fishability rating of only 4. to 5 My hesitancy wasn't because it doesn't produce fish. It does. But you're going to have to put some effort in. This is an issue with Mordialloc fishing on the beach and creek too.
That means Berley… Berley, known as "chum" in some places, refers to fish attracting items that are thrown, cast or submerged into the water when fishing.
You Must Use Berley When Fishing Mordialloc Pier, Mate!
The idea is to not "feed the fish" but provide a reason for them to move towards your bait or lures.
In other words "bringing them into you.
For this reason, berley is often very fine, with strong flavours.
For example tuna oil, aniseed, garlic, sea salt and even the blood from offal – such as chicken offal. and experimenting with baits.
Just keep in mind it's illegal to create berley in Victoria using the blood or offal from a mammal. So don't use cow, sheep or swine meat.
Look. This is to prevent shark attacks upon humans. So please stick to fish and chicken and stay legal!
Given the wide variety of materials available, you shouldn't have much trouble sticking to products you can safely and legally use.
This applies to all Victorian waters. Whether you are at Mordialloc Pier fishing or somewhere else.
Mordialloc Pier Fishing Observations & Notes
Target fish species include Summer Snapper off the deep water end of the structure.
King George Whiting, Bream, Flathead and Calamari (squid.)
The pier has a shelter block (kind of like bus shelters) about 2/3rds of the way down for protection from rain – and wind. Depending on the prevailing direction (south, west or easterly particularly.)
This is a relatively unique feature on Melbourne Piers. I've used it during a strong Westerly blow while fishing Mordialloc Pier a couple of times. It can make those conditions more tolerable.
Mordialloc Pier is listed as Spot #6 on the Victorian Fisheries Authority website.
Keep in mind when at Mordialloc Pier fishing its length and height can have positive and negative considerations.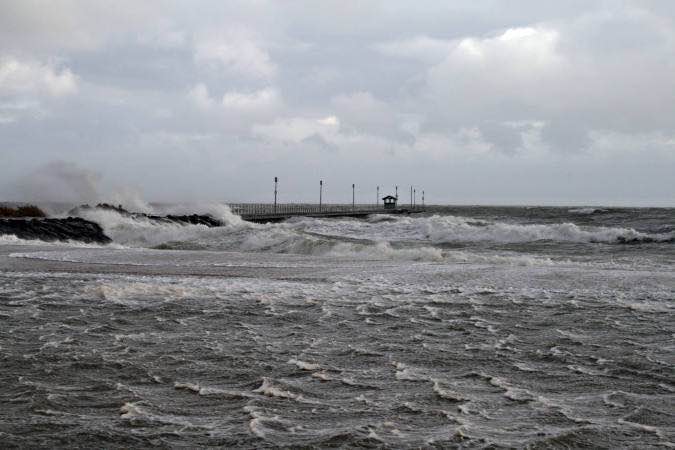 Look. Because it's long, but relatively close to the water extremely large waves can break over the pier. In rough weather, this can be a safety hazard.
It can be very slippy and being swept off the pier has happened. In fact, it's claimed the lives of people fishing, during those conditions, over the years.
On the other hand that's when fishing can be at its best. Just remember no fish is worth your life!
Some of the best fishing at Mordialloc Pier is had when there's a really strong south-westerly wind blowing. Those are the conditions that see the large snapper moving into range off the pier.
Beyond larger – and rarer – snapper during a big wind from the south-west – there's often a lot of smaller pinkies (immature, but some legal-sized, snapper.)
For bream and garfish fish the left side (east) of the pier. This is adjacent to the creek. A more complete guide to fishing Mordialloc Creek estuary is available here.
While to the right (west) side of the pier fish for garfish, whiting, pinkie snapper and flathead. This side of the pier faces the beach. Click this link for a guide to fishing Mordialloc Beach.
The west side (right) around a third to two-thirds up is great for squid" (calamari) jigging. That's because there is plenty of seagrasses, interspersed with sandy patches. Squid forage on the sand and use the seagrasses for darting back into quick cover.
The seagrasses are attractive to whiting too. But be aware that it's easy to get snagged up in the reed here. Particularly if you are using a sinker.
If targetting fish at this section – rather than squid – and using a sinker try a weedless rig.
While you are fishing Mordialloc Pier make sure to keep an eye out for the stingrays. There tend to be a lot of them at times. They will take a variety of baits but are more of a hindrance than anything. Take care not to harm these beautiful creatures.
Remember also that toadfish are a fully protected species in Australia. They are poisonous to eat, so must be returned unharmed to the water – by law in Victoria.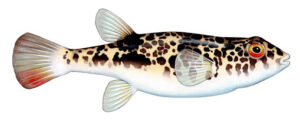 Mordialloc Pier seems to produce a lot of toadies at times.
Mordialloc Pier is near much of Melbourne's Eastern and North Eastern suburbs, compared to other great saltwater fishing spots – like Mornington and Frankston. So I tend to drive down fairly regularly in the summer months to drop in a line.
From personal experience and observation of others, the best catches of snapper, pinkies and flathead seem to come off the very end of the pier – facing into Port Phillip Bay. This is likely due to the offshore reef located just beyond this point – and the deeper water.
I've found you've got to get there pretty early to get a spot at the end. I've been there in the summer months at 4:00 am and keener (or more local) anglers have already taken up position.
What Fish Can You Catch Fishing Mordialloc Pier?
Mordialloc Pier Fishing For Australian Salmon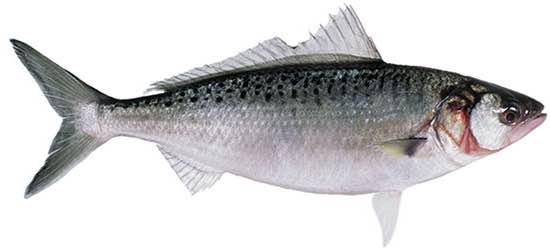 While schools of Australian Salmon can appear all year round it is during the cooler months that the Mordialloc Pier fishing action for Aussie Salmon hots up.
Though Aussie salmon are difficult to predict.
The schools of fish tend to appear creating what is often called a "bust-up."
A bust-up refers to how they are often spotted leaping from the water as they smash their way through baitfish.
Spoons, surface lures and soft plastics can be an excellent way to target this species.
This is especially so during a bust-up.
Spotting a school can be easy as not only are they often visible breaking the surface of the water, but they're often accompanied by whirling seabirds such as seagulls.
Certainly gets your heart pumping with excitement!
Sadly it's pretty common for the school to move on and the action stops as quickly as it began.
Black Bream
Mordialloc Pier fishing for Bream is almost synonymous with this Melbourne fishing hotspot.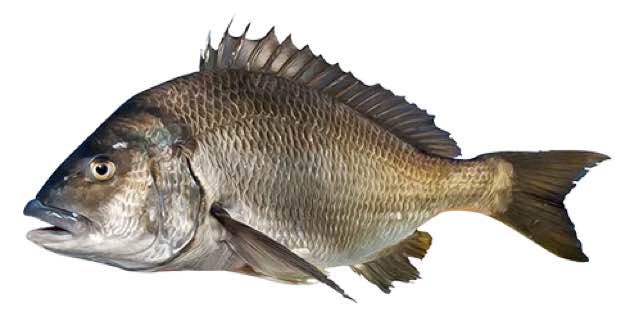 With the structure afforded by the pier itself and the Mordialloc Creek Estuary with its moored boats.
I can't emphasise enough the need to use berley when fishing for bream at Mordialloc.
I also recommend strongly the use of attractant to mask smells on the bait or lure. Bream are very picky and sensitive.
Many people believe that petrol, tobacco etc on your fingers can impact your fishing success. I agree with them on this.
You'll see a lot of people fishing for black bream on the pier facing toward the Mordialloc Creek estuary mouth.
Though bream are present right the way along the pier on all sides.
Most of these folks are using baits like the traditional Pippi, whitebait, bluebait and even squid.
Others use chicken, often treated with their own "secret sauce." They'll usually do this fishing pretty light, in terms of terminal tackle.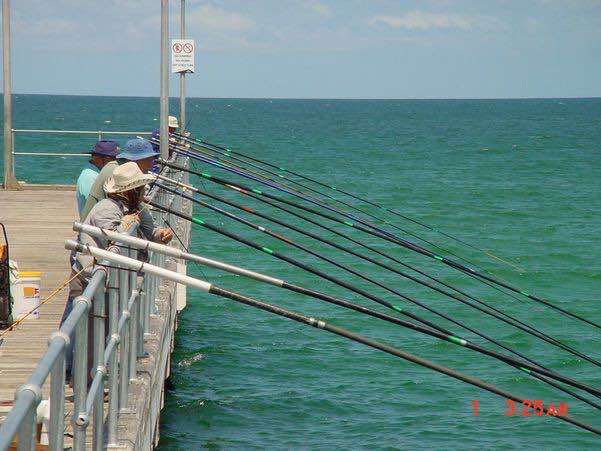 Though still others use the massive European style fixed rod (no reel) often between 12 to 18 feet in length.
It's actually quite interesting to watch them work these setups. They also seem to be fairly effective in catching fish!
Most people fish using the more common spinning rods, preferring to use soft plastics, surface and diving lures.
There's not a lot of need to cast far to reach bream when fishing Mordialloc Pier.
Targetting close to the pier structure works well for Bream.
In fact, if you're targetting Bream keeping close and even underneath a structure, like a pier, is a perfect tactic.
Just be wary of getting snagged on the pylons as the fish run with your tackle.
Like most piers, the pylons are encrusted with barnacles. These will cut through your line like a hot knife through butter.
Fishing Mordialloc Pier For Calamari (Squid)
Calamari is best fished to the northwestern edge of the pier.
The first 1/3rd of the pier is best, adjacent to some great seagrass zones, along with sandy patches.
Excellent squid territory!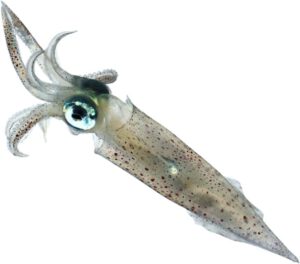 Try for squid when the water is clear and rains haven't muddied the water flowing from Mordialloc Creek.
I tend to find the cooler months, between May and August to be better when at Mordialloc Pier fishing squid.
I've personally had more success with squid jigs that are darker in colour with some brighter sections.
For example, black with neon green can be very effective here.
Use a light spinning rod. 6 to 7 feet is great. Certainly no longer than 9ft.
A good clear mono leader is ideal. As squid have excellent vision. So lumpy-looking lengths of braid or coloured fluro are visible to them.
I've had success casting and slowly retrieving, as well as suspending a jig under a float and twitching.
Flathead & Mordialloc Pier Fishing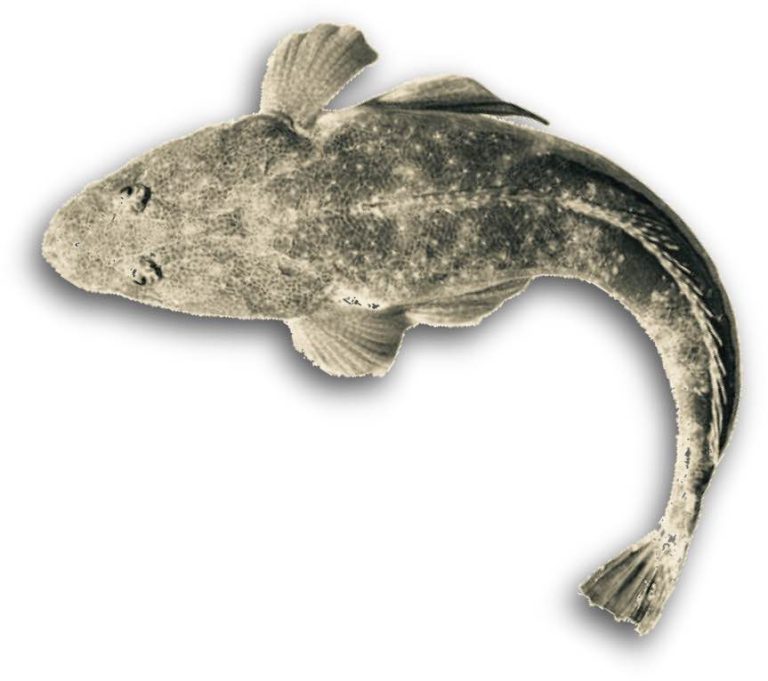 In years gone by I've caught big and many small flathead along the entire length of the pier.
However, in recent years I've found flathead to be less common here.
I suspect this is due to the massive dredging and subsequent silting, from where they dump the dredged-up mud to the south of the bay.
So for flatties, the much deeper water off the end of the pier facing south seems to be the optimal location now.
I usually fish with a spinning rod. 8 to 10 feet being comfortable.
The latter gives you a little more range for reaching the reef location due south of the pier end.
My personal favourite bait is chicken, with my secret sauce.
However, pipis, whitebait, bluebait, pilchards and squid tentacles are all very effective.
Having said that. I have noticed more success with soft plastics at Mordialloc Pier fishing for flathead over the last few years.
Observation suggests their success lies with motor oil and darker soft plastics. Neither of which I've tried here – and you definitely should!
This is a trend I've noticed across the bay. So it could be more a matter of the bait being taken has changed, rather than fewer actual species.
I'm hoping the VFA will publish a survey of Port Phillip Bay flathead numbers soon.
If you are bait fishing at Mordialloc Pier for flatties then you might like to consider a running sinker for flathead if bait fishing.
Though a paternoster can be equally effective. A lot of folks use soft plastics. They do so with great success at Mordialloc.
Fishing Mordialloc Pier For Garfish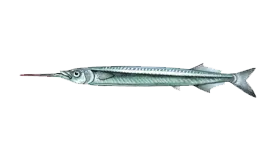 While fairly bony Garfish make an excellent table fish.
July to December, in my experience, have been the best time to go to Mordialloc Pier fishing for Garfish.
I've found this is true throughout most of the Port Phillip and Westernport Bay region.
Fish light. Very light.
No more than a 6 lb line (4 lb is good) with size 10 to 12 long-shank hooks being ideal.
You do not need a large rod for garfish. Anything from 6 to 9 feet maximum is perfect.
Unless you're using the long rod, no reel, technique and gear I mentioned, earlier.
In which case you just drop the line into the water directly from the rod with your choice of float.
Small pieces of fish, chicken and even bread all make great garfish baits.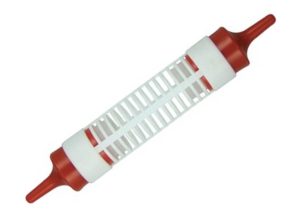 My favourite method is using a feeder float filled with breadcrumbs, a little garlic and small pieces of fish.
The float suspends above the hooks.
You can buy these already made up as rigs from some tackle stores.
Neptune Tackle makes a nice one.
Other people use pencil floats. Once again you can make these up yourself or buy a pre-made rig.
King George Whiting
While there are reports each year of King George Whiting catches I have not caught whiting while land-based at Mordialloc Pier fishing.
Just offshore on a boat, my preference is for a whiting rig pretty much the same as I use everywhere – a paternoster.
This will be ideal for fishing off the pier too.

A pre-made rig makes this quick and painless if you're not great at tying knots.
Keep the sinker light, though a pre-made rig for whiting usually has the correct sinker weight already included.
In terms of bait for whiting at Mordialloc Pier fishing reports include pipis, whitebait, squid, pilchards, prawns and even chicken.
I always add some attractant to any bait as well as making sure to use a good berley.
Mullet

Mullet can be when fishing Mordialloc pier, as well as when Mordialloc creek fishing.
To target Mullet, you need to fish light.
There are dedicated Mullet pre-made rigs designed specifically for Mullet that I tend to use.
You don't need a big rod. Any 6 to 9-foot spinning rod will do.
Use berley, breadcrumbs are good, while using bait such as pipis, small pieces of fish or chicken.
Mullet make a great target fish for kids.
They are perfectly editable (not too bad actually) and I recommend them as a good introductory species because they are pretty easy to catch.
Silver Trevally
While I've never caught Silver Trevally while Mordialloc Pier fishing a lot of folks do at times.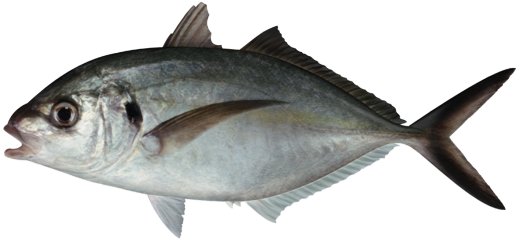 While I've never caught Silver Trevally while Mordialloc Pier fishing a lot of folks do at times.
Though I suspect for most people they are more of a by-catch than something they are specifically targeting when fishing Mordialloc pier.
If the Trevally are on baits like pilchards, squid, pipis and even chicken will work.
Regular spinning tackle with a 7 to 10-foot rod is good.
Use a running sinker or a paternoster rig. Either will work well.
A rig intended for flathead, whiting or even snapper will catch Silver Trevally, depending on the size of the fish in the school.
Mordialloc Pier Fishing For Snapper & Pinky Snapper
Catches of Snapper are taken every year by people fishing at Mordialloc Pier.
Generally, you'll find many immature snapper – known as "Pinky Snapper" or "Pinkies"
They are pretty abundant. Some legal-size included.
The big mature snapper is more often caught during a big blow from the south or south-west.
Just take care of these conditions. Waves can and do break over the pier making it very dangerous!
If you're unsure about rigs take a look at my pre-made rig review for more information on what's available.
For large snapper, you'll need larger hooks, sinkers and a rod to match.
Rod size from 7 to 10 feet is about right. With a reel size of around 4000 – 6000 to balance it.
For Pinkies, I'd recommend lighter gear, even a rig that's designed for Whiting.
You can target snapper using lures or try your hand using bait.
Good baits include pilchards, bluebait, whitebait and squid tentacles.
I personally target pinky snapper using chicken breast. Spiced up with my own secret sauce.
Bait & Tackle For Mordialloc Pier
Above I've mentioned some of the tackle I use on a species-by-species basis.
This is because I firmly believe you will have more success targeting a specific species than going along trying to "catch anything."
The fact is – when targeting one species it's often possible to catch other species as by-catches.
However, if I was going to recommend a "general rig" for Mordialloc Pier that will help you target a range of species I'd recommend a Whiting style paternoster rig.
Using a small to medium-sized reel (300o to 5000) and 6 to 10 lb line.
Braid if you prefer, with a 15 to 20 lb leader.
Bait wise – try squid tentacles for durable bait.
Pipis, pilchards, whitebait, bluebait, beach worms and even chicken breast are all great options.
If you are using squid tentacles I'd recommend combining it with another one of the suggested baits above.
Squid hoods and tentacles can be used to help keep softer baits on the hook longer. Creating a kind of "bait cocktail."
Download Free Mordialloc Pier Fishing Map
You can download this map based on my observations and experience of fishing at Mordialloc Pier for free.
Take it with you. Share it with a friend!
I've marked in the species and the zones on Mordialloc Pier that will help you to make sure you are more likely to be in the right place for the right fish.
Mordialloc Pier Fish Species Snapshot
Fish Species
Quick Info
Pinky Snapper (Juvenile Snapper)
Mugilidae sp
Much more prevalent during warmer months. This name applies to juvenile specimens of Snapper.
Bait: Bluebait, Chicken Breast, Flathead Fillets, Mullet Fillets, Mussels, Pilchards, Pipis, Prawns, Sandworms, Squid Hoods, Squid Tentacles, Whitebait, Whiting Fillets
Snapper
Mugilidae sp
Much more prevalent during warmer months. This name applies to juvenile specimens of Snapper.
Bait: Bluebait, Chicken Breast, Flathead Fillets, Mullet Fillets, Mussels, Pilchards, Pipis, Prawns, Sandworms, Squid Hoods, Squid Tentacles, Whitebait, Whiting Fillets
Flathead
Platycephalus sp
But much more prevalent during warmer months..
Bait: Bluebait, Chicken Breast, Flathead Fillets, Mullet Fillets, Mussels, Pilchards, Pipis, Prawns, Sandworms, Squid Tentacles, Whitebait, Whiting Fillets
Australian Salmon
Arripis trutta
Common for schools to move through, chopping up the water before moving on. Can be common during cooler months.
Bait: Bluebait, Chicken Breast, Flathead Fillets, Mullet Fillets, Mussels, Pilchards, Pipis, Prawns, Sandworms, Squid Hoods, Squid Tentacles, Whitebait, Whiting Fillets
Whiting
Sp
Generic Name for a number of Whiting Species found in Australia.
Bait:
Mullet
Mugilidae sp
Can sometimes be the only game in town during cooler weather.
Bait: luebait, Chicken Breast, Earthworms, Mussels, Pilchards, Pipis, Prawns, Squid Tentacles
Southern Black Bream
Acanthopagrus butcheri
Can become less active during Winter. Activity picking up in late August. Active during warmer months.
Bait: Bluebait, Chicken Breast, Crabs, Earthworms, Mussels, Pilchards, Pipis, Prawns, Sandworms, Whitebait
Calamari
Sepioteuthis australis
Known commonly as Squid or Calamari. Best fished when waters are clear with little turbulence. Top times can be during June to September.
Bait: Fish mounted on squid bait jigs
---
Mordialloc Pier Tackle Shops
Game Fishing Fever
Address: Game Fishing Fever Mordialloc Latitude: -37.988126 Longitude: 145.1077772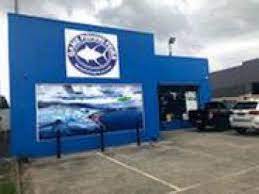 Owned and operated by Lee Rayner and Lee McDuffie Game Fishing Fever fishing tackle shop in Mordialloc "…was born from the pair's unhealthy obsession with game fishing…" according to their website.
They carry a wide range of fishing tackle, bait and supplies.
This includes frozen bait favourites such as pilchards, pipis, squid, whitebait, bluebait and prawns.
A great place to visit before heading out to the pier, creek or before embarking on a boat fishing trip on the bay
I'm inclined to prefer supporting bait and tackle shops over "big box stores" whenever possible.
That's because smaller stores generally have local advice. Their bait is nearly always managed better and tends to be fresher (even frozen bait goes stale).
Plus – they represent examples of real small businesses that provide local employment for both the owners and the community.
So, to me, it's just common sense to support smaller bait and tackle stores whenever possible.
---
Mordialloc Pier Fishing Videos
Mordialloc Pier Fishing Review Summary
I've updated my Mordialloc Pier fishing rating to 5 stars in fishability. Even though it hasn't produced as many fish in recent years.
This factor, in my opinion, is due to the extensive channel dredging in Port Phillip Bay for the super freighters undertaken in recent years.
It is likely that once the fallout from dredging stops, again my opinion, fish numbers will gradually be restored.
It certainly deserves to be as it is one of my own favourite fishing spots where I've had many great sessions over the years.
Fishing Mordialloc Pier is something everybody fishing around Melbourne should do, at the very least once, in their fishing life.
Pros
Close and easy access via Nepean Highway
Family-friendly – children under strict supervision
Good range of fish habitats and fish species
In the right conditions, you can target big Snapper In clear, calm conditions Squid fishing can be productive.
Shelter provided 2/3rds down the pier for wet weather protection.
Cons
Parking is good, but can work out expensive during the day.
Toilets unpredictable. Sometimes fair – sometimes rancid.
Can be a gathering point for youth gangs and evidence of drug use at times in toilets and scrub areas along the foreshore.
Creek is polluted, so avoid eating fish taken from the creek – catches from the pier are fine.